We are a residential and commercial interior design company specializing in residential, and boutique design. We offer design support for homes, condos, offices, restaurants and lounges.
We provide help with all design stages:
We enjoy taking a space and giving it new life & purpose. We collaborate with our team to develop a design that is architecturally beautiful and also represents our client's individual personality and lifestyle.
To provide the best quality of furniture to our clients we use traditional methods of upholstery. Jute webbing is used on the base of any piece of furniture; it provides a sturdy base to attach the coil heavy gage springs. These springs are then 8-way hand tied with jute twine making them stronger, longer lasting and more comfortable. It also allows the correct pitch
for the cushions to keep their shape and stay in position. This is a time consuming method but doing it guarantees a longer life expectancy with integrity to each piece.
Depending on the customers' style and needs we adapt the padding to each piece. Once the piece is upholstered in the final material the customer has the option to choose a variety of cushion inserts from Dacron Wrap, Fiber Envelope with foam core, Down Envelope with foam core, or either of the two with spring cores.
We never use plastic or cardboard inside or outside of our pieces. All frames are made from Dried Adler Wood (other woods are available) hand cut, molded, or carved; dowel jointed or dove tailed. No joint is ever attached using screws, nails, or staples.
Our office is open to public and trade; all aspects of the upholstering process are done on site.
      2009
California Style Magazine
The Life Aquatic, -pp. C108-C117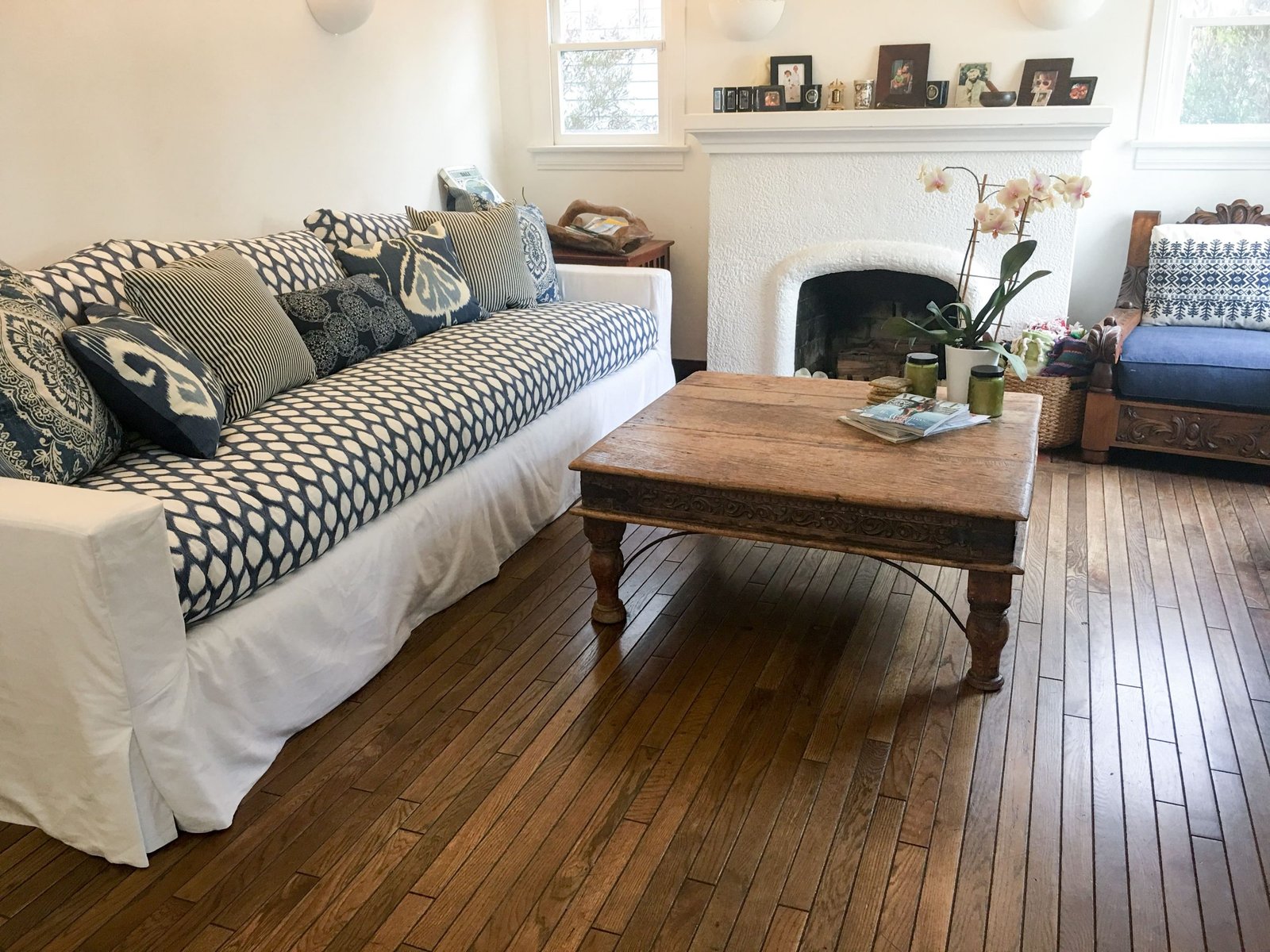 Ralph's Interiors founder aka «Ralph» was born in Costa Rica and learned his trade early by training with furniture making artisan, Orlando «Mechas» Vargas. Orlando took Ralph in at the tender age of 10 and taught him the trade the way he learned it from his mentor. Ralph grew up in Costa Rica but he moved to the U.S. to further his education with the hope of opening his own business. He graduated from Trenton High in New Jersey and went on to Mercy County College where he studied Psychology and Humanities. Later, Ralph moved to Philadelphia and studied Design at Temple University. When he moved to California in the mid 70's, Ralph enrolled
at Cerritos College and there he specialized in Space Design. Ralph has been an upholsterer for over 60 years and has moved all over the U.S. even opening shops in several states. He has had a presence in California since 1978 yet, the current shop has been open since 1992 moving a few times in Santa Monica and now in Culver City for more than a decade. He now considers himself semi retired and only comes to the country a couple of times a year so, if you happen to find him in town take advantage and have the Master work on your pieces plus, make sure to stop by and say hello he will be sure to have a story or two to tell you.